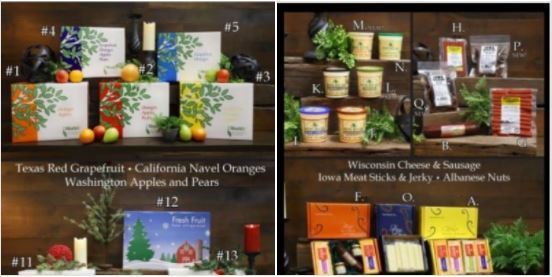 FFA Fruit, Meat and Cheese Sale!
Zachary Morris
Tuesday, October 20, 2020
West Liberty FFA has started our Fruit, Meat and Cheese sales! Same company, same good stuff.
With our alternating schedule, and to limit the amount of times your are asked, we can have an FFA member contact you to complete your order or fill out the online form using the link below. Orders are due November 4th, and will be delivered the second week of December.
Fruit Sale Online Order Form: https://fs7.formsite.com/rltUMm/sov69qwsvr/index.html
Funds are used for leadership opportunities for the program. This is our only FFA fundraiser this year so we appreciate your support! Any questions please contact me!
Thanks,
Zachary Morris
West Liberty High School
Agricultural Education Instructor/FFA Advisor
Phone: (319) 415-8945
Email: zmorris@wl.k12.ia.us