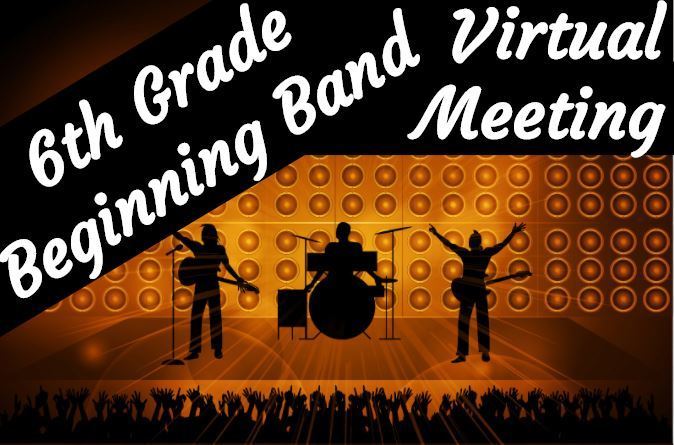 6th Grade Beginning Band Virtual Meeting
Kara Dennis
Wednesday, September 23, 2020
West Liberty 6th Grade students and their families are invited to a virtual beginning band meeting! Over the course of the last 2 weeks, the 6th grade students have had the opportunity to try out the instruments available in the WLMS Band Program. This meeting will cover information about band and lessons, as well as rental options for instruments. If your student was absent for testing, or has yet to be tested on the instruments, please email Ms. Rodriguez (lrodriguez@wl.k12.ia.us) to set up an alternate time to test. Attending this virtual meeting is not a commitment to participate in band, but is the best way to gather information and ask questions about the program.
When: Tuesday, September 29th from 6:00pm-7:00pm
How to Join: Click on the Google Meet, or dial in on a phone. If you are using a mobile phone, you can install the Google Meet App.
Google Meet Link: https://meet.google.com/ddp-qpuz-ymt
Dial-in: (US) +1 470-735-3340
PIN: 129 542 534#
For those who were not able to attend last night's meeting. Please click on this link to view the presentation: 6th Grade Beginning Band Virtual Meeting