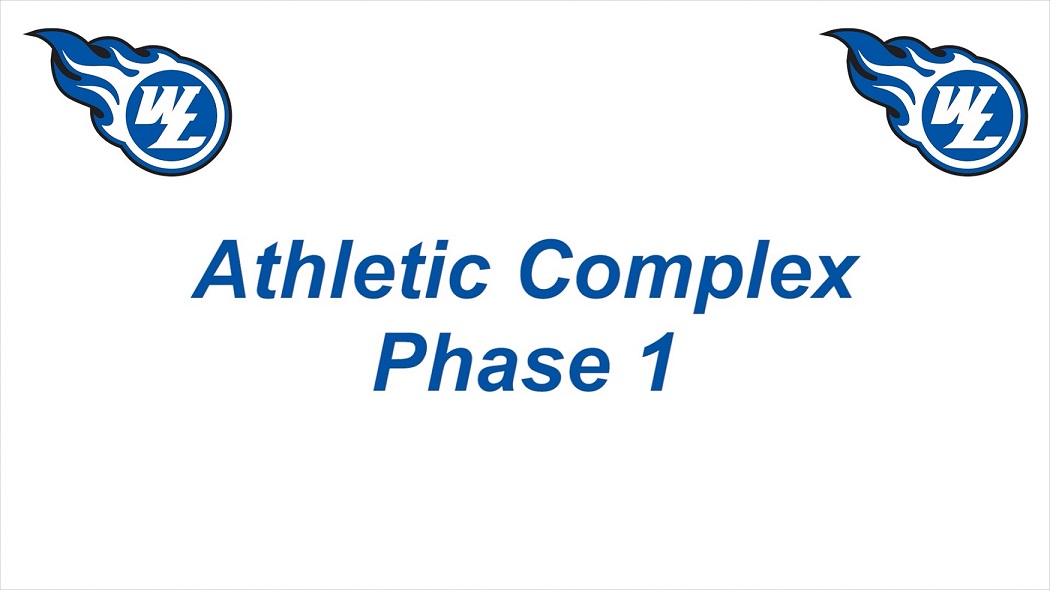 A NEW day for West Liberty Comet Athletics and Arts
School district moves forward with new athletic complex
At the Monday, December 20th board meeting, the West Liberty School Board approved next steps in pursuing further design for the construction of a new athletic complex on the current high school campus. For many reasons, relocation of the athletic fields to campus has been part of the strategy ever since the high school was built 16 years ago. It is now close to becoming a reality. There are a lot of details in motion and this complex project will continue to evolve with full transparency to the public and stakeholders over the next 12 months.
"One of the most critical components for recruiting families to our district is our infrastructure," said Shaun Kruger, Superintendent of West Liberty Schools. "When families are looking at school districts, they want to see strong academic performance, top-performing extra-curricular activities, and state-of-the-art infrastructure. This project supports those initiatives."
It's no secret the current facilities have significant repair needs. A long list of needed repairs for the baseball, softball, and football fields was presented Monday night by Activities Director, Adam Loria. Issues include significant slope to the baseball and softball fields, ruts and potholes in the infield, rocky infield mix, undersized dugouts and storage, bull pen issues, undersized football press box, safety concerns with the press box, rusting bleachers, and many more. In addition, none of the facilities have ADA compliant seating. However, the most significant issue is with the track.
Adam Loria commented, "While completing recent maintenance, we noticed the track has heaved and buckled in turn three. This issue presented five years ago, and a company was hired to band-aid the problem. We asked a track company to assess the buckle and we cannot repair it again. At this time the entire track and underlayment needs replaced, and we are in the process of moving all spring 2022 track meets to other schools. Unfortunately, our seniors will have 'senior night' in the high school commons."
Loria presented the board with a total cost for repairs on all structures at an estimated $1.3 million dollars. The track replacement alone ranges from $600,000-$750,000. The new facility will run much higher, even double, but it accomplishes more. Final numbers won't be determined until drawings are finalized and put out to bid.
"The question is do we move forward with a $1.3 million dollar band-aid, knowing the long-term plan is to move the complex, or do we push 'go' now," said Loria.