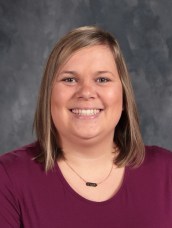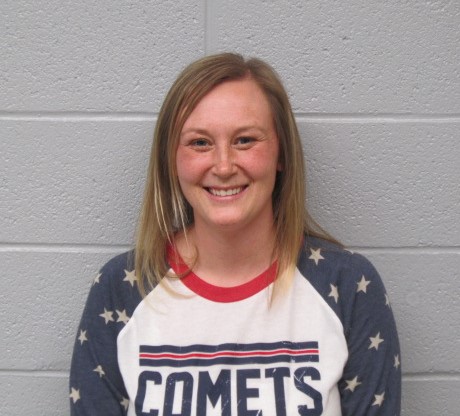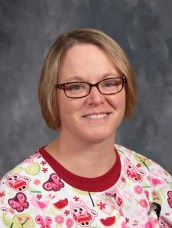 Be sure to schedule your sports physicals now so you have them taken care of before summer/fall practices begin in August. Any student planning to participate in sports, including cheerleading and trapshooting, must turn in a completed physical report from a medical doctor, nurse practitioner, or chiropractor, with the parent's signature on it, before they are allowed to participate in practice. The school will not be hosting an athletic physical clinic so please prepare ahead of time and get those appointments scheduled at the doctor's office ASAP!
All student athletes must have a signed concussion form on file prior to the first day of sports practice.
All students entering kindergarten and 9th grade must have a dental certificate completed before the first day of school in August.
PRESCHOOL & KINDERGARTEN PHYSICALS
Physicals should be scheduled and completed before the big rush in early August when everyone tries to get them completed before the first day of school.
Student immunization records must be up to date for all incoming students. Kindergarten students need to have their shots completed before the first day of school. All 7th grade students must have a Tdap booster if they have not yet had one and a new requirement of a dose of the Meningitis vaccine given prior to the 7th grade year.
All 12th grade seniors have a new requirement of receiving a dose of the Meningitis vaccine prior to the first day of their senior year. THERE WILL BE NO GRACE EXTENSION ON THIS.
GUIDELINES FOR ILLNESS – WHEN TO KEEP YOUR CHILD HOME FROM SCHOOL – CUÁNDO MANTENER A SU HIJO EN CASA DESDE LA ESCUELA
Below are some guidelines to help you decide whether you should send your child to school or not when they are ill. Please keep your child home if your child has:
Fever greater than 100 degrees

Diarrhea

Vomiting

Untreated impetigo or ringworm

Influenza (Flu)-Influenza is a contagious disease caused by a group of respiratory viruses. Symptoms include sudden onset of fever, headache, chills, muscle aches, sore throat, cough, decreased energy, and sometimes can include nausea and vomiting.

If your child has been diagnosed with an infection such as strep throat, wait 24 hours from the first dose of antibiotics before sending him/her to school.
Please do not send your child back to school for 24 hours following the last episode of diarrhea or vomiting. Also if they have a fever, do not send them back until they are free of a fever for 24 hours without fever reducing medication.
If your child is sent home from school ill, they cannot return the following school day.
Allergies are causing a lot of concern this season. Even people who have never been diagnosed with allergies are now having symptoms. Some of the symptoms include itchy and scratchy throat, itchy and watery eyes, sneezing, headache, cough, fatigue, and clear nasal discharge.
If you child has asthma or a food allergy, please have the doctor fill out an action plan and return to me as soon as possible. If you need a form, please let me know.
If you have any other questions, please contact your school nurse.
A continuación, se incluyen algunas pautas para ayudarlo a decidir si debe enviar a su hijo a la escuela o no cuando esté enfermo. Por favor, mantenga a su hijo en casa si su hijo tiene:
Fiebre más que 100 grados

Diarrea

Vomito

Impétigo o tiña sin tratamiento

Gripa (Flu)-Influenza es una enfermedad contagiosa causada por un grupo de virus respiratorios. Los síntomas incluyen comienzo repentino de fiebre, dolor de cabeza, resfriados, dolores musculares, dolor de garganta, tos, bajo de energía, y pueden incluir a veces náuseas y vómitos.

Si su niño ha sido diagnosticado con una infección de garganta, inflamación de garganta, la espera es de 24 horas después de la primera dosis de antibióticos antes de enviarlo a él/ella a la escuela.
Por favor no envíe de regreso a la escuela a su niño/a no antes que haya pasado 24 horas del último episodio de diarrea o vómito que su estudiante haya tenido. También si tienen fiebre, no lo envíe, mándelos hasta que no tengan fiebre durante 24 horas. Las alergias causan mucha preocupación en esta temporada. Aún las personas que nunca han sido diagnosticadas con alergias ahora tienen síntomas. Algunos de los síntomas incluyen picazón en la garganta y abrasiva, picazón de ojos y llenos de agua, estornudos, dolor de cabeza, tos, fatiga, y deshecho nasal.
Si su niño tiene asma o una alergia de un alimento, por favor dígale a su médico que llene un formulario médico para su estudiante lo tráiga lo más pronto posible a la escuela. Si usted necesita un formulario médico por favor déjemelo saber.
Si tiene usted cualquier otra pregunta déjemelo saber, por favor llamame al 319-627-4243. Gracias!
All kindergarten students must have a blood test to check their lead level before starting school. If your kindergarten child has not had a blood lead level checked in the past, this needs to be done at your doctor's office prior to the first day of school.
Iowa Department of Health

West Liberty Community School District

Exemptions

Mumps Information Sheet

Asthma Emergency Action Plans

Food Alergies

Consent Forms