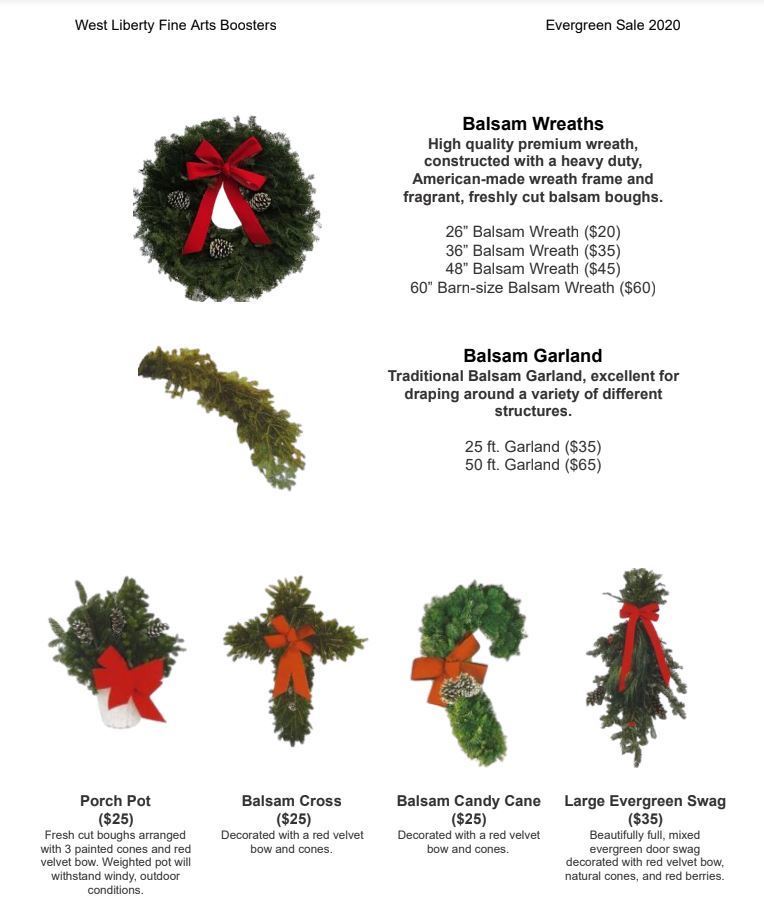 WL Fine Arts Boosters Annual Evergreen Sale
Ashley Smith
Tuesday, October 13, 2020
The WL Fine Arts Boosters are holding their annual Evergreen sale. This year, to help prevent the spread of COVID-19, we are not sending students door-to-door to sell evergreens. Instead, we have built an online store:
https://wl-fine-arts-boosters.myshopify.com/
Orders and Payments Due Oct. 21st
Order and pay conveniently online by October 21st. If you prefer to place an order over the phone and pay with cash or check, please call Booster Parent Kathy Garrido at (563) 260-9905.
Haga su pedido y pague cómodamente en línea antes del 21 de octubre. Si prefiere realizar un pedido por teléfono y pagar en efectivo o con cheque, llame o mande un texto a Kathy Garrido (563) 260-9905.
Pick Up Your Order Nov. 18 - 20
Orders can be picked up between the hours of 3:30 pm and 6:30 pm at the WLHS Fine Arts Shed (located in the gravel parking lot behind the high school building).
Los pedidos se pueden recoger entre las 3:30 pm y las 6:30 pm en el cobertizo de música de WLHS (ubicado en el estacionamiento de grava detrás del edificio de la escuela preparatoria).
Enjoy Your Beautiful Evergreens!
Thank you for supporting the fine arts programs at West Liberty High School. Your purchase helps us provide our students with instruments, music, marching band, color guard, show choir, jazz education, and more.
Gracias por apoyar los programas de música y teatro en West Liberty High School. Su compra nos ayuda a proporcionar a nuestros estudiantes instrumentos, música, banderas, coro de espectáculos, educación de jazz y mucho más.