COUNSELING AND COLLEGE PLANNING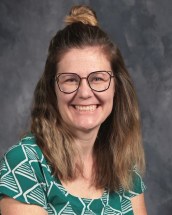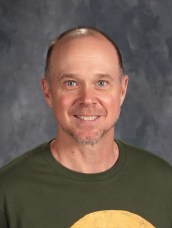 WLHS ACT Code: 164-635
Test fee per test option
ACT (No Writing)
$52.00
Includes reports for you, your high school, and up to four college choices (if valid codes are provided when you register).

ACT Plus Writing
$68.00
Includes reports for you, your high school, and up to four college choices (if valid codes are provided when you register). The $15.50 Writing Test fee is refundable, on written request, if you are absent on test day or switch to the ACT (No Writing) before testing begins.
ACT PREP SITES
ACT Test Prep
Taking the ACT for the first time? Or, didn't do as well as you thought you might the first time? Taking practice tests is one of the best ways to familiarize yourself with test format and possible test questions.

Prep FactoryAn interactive and interesting way for you to prepare for ACT or SAT exams.
SAT
COLLEGE APPLICATION LINKS
College Information Night Presentation

I Have A Plan Iowa
This great website can be used throughout your high school career to research careers, discover your career interest areas through the Interest Profiler, learn about colleges and scholarships, and map out important steps in the college search process.

Iowa College Access Network
This is a fabulous resource for middle and high school students, parents, and teachers about college and career planning. If you haven't already, take some time to explore this site! The ICAN College Planning Centers provide free information and support to students and their families as they plan their postsecondary education and apply for financial aid. All ICAN services are FREE.

For more information about ICAN, call (877) 272-4692, visit ICANsucceed.org or visit one of their locations:

Cedar Rapids
1100 Blairs Ferry Road NE, Suite 10
Cedar Rapids, 52402
(877) 272-4692

Davenport
St. Ambrose University Acelerated Learning Building
1950 East 54th St.
Davenport, IA 52807
(877) 272-4692 or (319) 423-7702
INTERNET SAFETY INFORMATION
Common Sense Media
This website has has amazing resources on varying topics related to parenting in the digital age. It's in an easy to read question and answer format.
Family Technology Plan
This website has an example of a Family Technology Plan that gives solid ideas in creating one of your own. There is also a link for a blank page that families can make their own. Explore the website for other great parenting tips!
LETTER OF RECOMMENDATION FORM
Most scholarships and some colleges require at least one letter of recommendation. This is a letter of support that someone writes on your behalf that is submitted to scholarship or college admission committees. Some tips to remember:
When choosing someone to write your letter of recommendation, you might consider a teacher/administrator who knows you well, coach or activity advisor, an employer with whom you have a positive relationship, or a member of the community with whom you have worked on service activities.

Be sure to give the letter-writer at least three weeks notice–the earlier, the better. Many West Liberty local scholarships are due at the end of March, and teachers are often inundated with letter requests a week before the deadline. Giving your letter writers plenty of notice will benefit both them and you.

Giving the letter writer the Letter of Recommendation Request Form allows them to include information in their letter that fully represents your academic and personal qualities.

After they write or send off your letter of recommendation, always write the person who composed your letter of recommendation a thank-you note.
The following counselors are available to meet with students at West Liberty High School during certain times of the week. Please coordinate with the counseling office.
John Leefers MA, LMFT
Corridor Counseling PLLC
319-270-0019
johnleefers@corridorcounseling.com
John holds several college degrees including a Masters Degree in Marriage and Family Therapy from Mt. Mercy University. He provides a well-rounded application of therapeutic interventions to promote healing and positive change. Working with individuals, couples and families, John helps to manage life's difficult challenges and bring about peace of mind.
Learn about the 3 ways to earn college credit in high school.
REGENT ADMISSION INDEX (RAI)
Do your post-secondary plans involve attending Iowa State University, the University of Iowa, or the University of Northern Iowa? If your answer is, "yes", here's some things you need to know to gain acceptance into Iowa's three public universities.
Iowa high school graduates who want to be guaranteed admission to Iowa State University, the University of Iowa, and the University of Northern Iowa will need to score at least 245 points on an index used by the admission's offices. Recently, the Iowa Board of Regents approved the creation of the Admission Index which includes ACT score, grade point average, class rank and the number of core courses taken during high school.
Gone is the long standing rule of requiring the state's three universities to admit all Iowa high school graduates who finish in the upper top half of their class and take core courses. This criteria will hopefully encourage Iowa's students to take more rigorous and challenging courses as a means to grow and learn, rather than to take less demanding courses with the sole objective to preserve grade point averages and class rank.
The admission index formula looks like this:
(3 x ACT composite score) + (30 x Cumulative GPA) + (5 x Number of years of Core Courses) = RAI score
The message is clear: If your future post-secondary plans include college or university studies, it is essential that you complete as many challenging courses as possible, prepare for the ACT, and achieve a respectable grade point average. Above all, don't let grade point preservation and class rank be your only pursuit, rather, take a rigorous college-preparatory curriculum in high school as this is still the biggest predictor of success in higher education and something that will eventually earn you a college degree.
FAFSA
This is the official FAFSA site, which is available in both English and Spanish.
LOCAL SCHOLARSHIPS AND MORE
MAIN POINTS IN FINDING SCHOLARSHIPS FOR COLLEGE
Search the college you will be attending. Look for both internal and external(or outside) lists of scholarships. Also search within your expected major(ex. nursing specific).

Look for scholarships on the internet. There are a large variety of sites. Fill out your profile very specifically. Search based on specific details about yourself for example: heritage, areas of study, interesting traits, sports, academic, etc. Ex. Fastweb

Local Scholarships: We provide you with a list and they are on the school website.

Connections: Where do your parents work? Where do you work? Look within their work websites to see if they offer employee/family scholarships. Ex. WL Foods, Caseys, Hy-Vee, etc.

What products/services do you or your family use? Check their websites. Banks, car brands, agriculture products, utilities, insurance companies, etc.

Look at the hunt as a job. If you have to spend 10 hours searching and filling out forms and you get one scholarship for $1000 then your time was worth it! It would take you a whole month of working full time in the summer to earn that.

Become familiar with your college cutoffs for ACT score and GPA (merit based scholarships). You may be one point away from earning a scholarship so it may be in your interest to retake ACT.

Check with community organizations that your parents may be involved in such as Rotary, Lions, Knights of Columbus for both local and national scholarship opportunities.

Seek scholarships for what your strengths are or for service projects you have done. The department store Kohls has a great scholarship for this purpose.

Make this your job! Once you start to build your resume of activities and accomplishments you will have a general portfolio that can be used for different scholarships. Tweek your essays to fit each scholarship.
COVER LETTERS FOR SCHOLARSHIPS
WRITING A COVER LETTER FOR A SCHOLARSHIP APPLICATIONTHERE ARE 2 MAIN TYPES OF COVER LETTERS THAT ACCOMPANY SCHOLARSHIP APPLICATIONS:
A cover letter sent when the scholarship requires an essay

A cover letter sent in place of an essay
Suggested format when the scholarship requires an essay.
The cover letter in this case should introduce you, the purpose for sending the packet of stuff you're sending, and gives a BRIEF overview, of what they will read in the application materials. Do NOT quote your essay.

Divide the letter into 3 distinct paragraphs:

Opening paragraph – Identify yourself and your current status in school or as a graduating senior of a specific high school, what scholarship you are applying for, and the documents that are accompanying this letter that are required for submission.

Middle paragraph – provide information as to your school of choice – have you been accepted – and possible field of study. What are your future plans, and provide at least 1 concise statement of why you are deserving of this scholarship, possibly including a connection between their values and your experience, studies, activities, etc. If financial need is a qualifier, address it here.

Closing paragraph – Thank the reader for their consideration. Provide your contact information including home address, land and cell phone numbers and email address.

Attach all documents to the cover letter with a single staple in the upper left corner and mail.
Suggested format with the cover letter takes the place of an essay.
Your personal resume will become the data base for the cover letter. You will need to divide the material you have into clear, concise areas which may include education, awards, activities, community service, work experience, etc.

Divide the letter into 3 distinct paragraphs:

Opening paragraph – Identify yourself and your current status in school or as a graduating senior of a specific high school, what scholarship you are applying for, and the documents that are accompanying this letter that are required for submission.

Middle paragraphs – this may include 1 or 2 paragraphs. You will need a strong organizing umbrella statement to identify the key points that make you a good candidate, discuss your experience and activities that make you deserving of this award by using result oriented examples. Use strong organizing statements, make your discussions result oriented.

Closing paragraph – Thank the reader for their consideration. Provide your contact information including home address, land and cell phone numbers and email address.
*this information has been adapted from "Writing a Cover Letter for a Scholarship". Maureen Thum, English Department Lecturer, U of M – Flint. Visit www.umfllint.edu and search scholarship cover letters for more specific information
SAMPLE FORMAT
Your name
Your street
Your City state zip
Date of letterSponsor or organization name
Sponsor mailing address
Sponsor city state zip
Salutation: Dear "sponsor name",
Opening paragraph – introduce yourself, applying for what and what is enclosed
Middle paragraph – why me
Closing paragraph – thank you and contact info
Sincerely,
Your Name typed
10 TIPS FOR WRITING EFFECTIVE SCHOLARSHIP ESSAYS
Start gathering material on yourself and build a file or resume. Things to include:

GPA, class standing, courses selected

School and community activities

Honors or awards

Hobbies or interests

Work or volunteer experience-Special or unusual learning experiences

Continue to examine and refine your personal goals. You may be asked to write essays on these topics:

What are your educational and career goals?

Where do you see yourself five years from now?

Read the instructions and make sure you understand them before you start writing. Scholarship essays should use this formatting unless specified otherwise:

Double spaced

Times New Roman font

12 point font

One-inch top, bottom, and side margins

Begin the writing process by writing an outline.

Make sure your outline touches on every aspect required per the instructions.

Write your essay by elaborating on each of the points in your outline.

Use clear, concise and compelling language throughout the essay.

Don't be afraid to "toot your own horn." You need to talk about yourself and your achievements honestly so that others will know what you are capable of.

Make sure your grammar and spelling are impeccable.

Read the question again and then read your essay to be certain that the essay addresses every point.

Have someone with strong writing and editing skills proofread the essay before you submit it.
Outline Sample
Introductory sentence

State your name

State the name of the scholarship for which you are applying.

Educational Objectives and Career Goals

Identify your major.

Explain why you selected it.

How will this degree impact your career plans?

What are your future plans?
Brief Background
Tell about yourself.

How did you get to where you are today?

What is important to you?

Give concrete examples that reflect your character and your strengths.

Include extracurricular interests: volunteer work, hobbies, things that make you stand out or are unusual.
Need
Why do you need a scholarship?

How will it make a difference to you?
Conclusion
Wrap it up with a couple of sentences.

The ending should make your essay feel finished.

You can include how your education so far has made a difference to you.

You can thank the judges.

Avoid an ending that is too lofty or idealistic (With my education, I plan to change the world into a beautiful, peaceful place.)