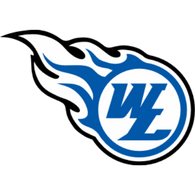 MIDWESTONE BANK GIVES $10,000 TO THE NEW ATHLETIC COMPLEX AND WILL DONATE ALL PROCEEDS FROM 'RUN FOR THE SCHOOLS'
WEST LIBERTY, IA – MidwestOne Bank, along with the MidwestOne Foundation, is making a gift of $10,000 to the school athletic complex project and plans to donate all proceeds from 'Run For The Schools' as well. Over the years the bank has helped organize, volunteer at, and cover expenses for a 5K and donates all proceeds to a school project. Market President, Cindy Mays, said the run has been very successful in past years and hopes the turnout will increase since the funds raised will go to the new athletic complex.
"Throughout the years we have had many great sponsors and participants for the Run For The Schools," said Mays. "Total fundraising over the years has topped $45,000."
The funds from the race were originally used for track maintenance and upkeep. Later the school used race proceeds for water stations. In addition to the run, the bank also supports Dream Catchers, Junior Achievement, and many athletic and fine arts events for the school.
"We are very grateful for this gift and everything MidwestOne Bank does to support our school district," said Superintendent Shaun Kruger. "I work with Market President, Cindy Mays, on various community projects and she's always available to help with whatever we need."
Cindy Mays said involvement in the community is a bank priority and her staff has been a huge help in organizing the Run for the Schools.
"I'm very proud of my staff and all they do to support the community. The Run for the Schools is a big event for us, and they do it all," said Mays. "I'm excited to put our first $10,000 towards this project and see how much more we can bring in next spring. It is a pleasure to support the new athletic complex project in the community that I live and work. I am excited to see the benefits to school programming and the community by this great project. The bank is honored to support this endeavor."
"This is another step forward," said Activities Director, Adam Loria. "Every dollar gets us closer to our ultimate goal of providing our students with the best activities facilities in the conference. Thank you to MidwestOne Bank for this gift and their year-over-year support.
Contacts:
Shaun Kruger, West Liberty Superintendent 319-627-2116
Adam Loria, West Liberty Activities Director 319-627-2116