Good luck to our XC teams as they compete in the Midland meet at Little Bear Country Club in Wyoming today! Just so there is no confusion, that's Wyoming, Iowa.



Final from Memorial Field, Maquoketa 27, West Liberty 6

Galvan from 27 yards for the Comet TD! 2 point conversion no good. 27-6, 7:25 left

End of quarter #3, Maquoketa 20, West Liberty 0

Halftime at Memorial field. Maquoketa 20, Wet Liberty 0. Time for the drum line!

Big INT by Jahsiah Galvan to keep the Cardinals out of the end zone

End of quarter 1. 12-0 Maquoketa. Great Comet student section, cheerleaders doing outstanding work, and excitement building for halftime drum line performance.

TD Maquoketa. PAT no good. 12-0 Cardinals, :44 left in 1st quarter.

TD Maquoketa. PAT no good. Comets down 6-0, 6:32 left in 1st quarter.

Underway at Memorial Field. 2A district 5 opener, Comets hosting Maquoketa.

For tonight's football game, there will only be one entrance (south end). There will also be no parking in the grass field south of the stadium. Parking is available at the high school, or on designated city streets around the stadium.

It's Friday, which means: Varsity football @ 7:00 vs. Maquoketa Pep band Cheerleaders Dance team Color guard Drum line Beautiful weather Face coverings See you tonight!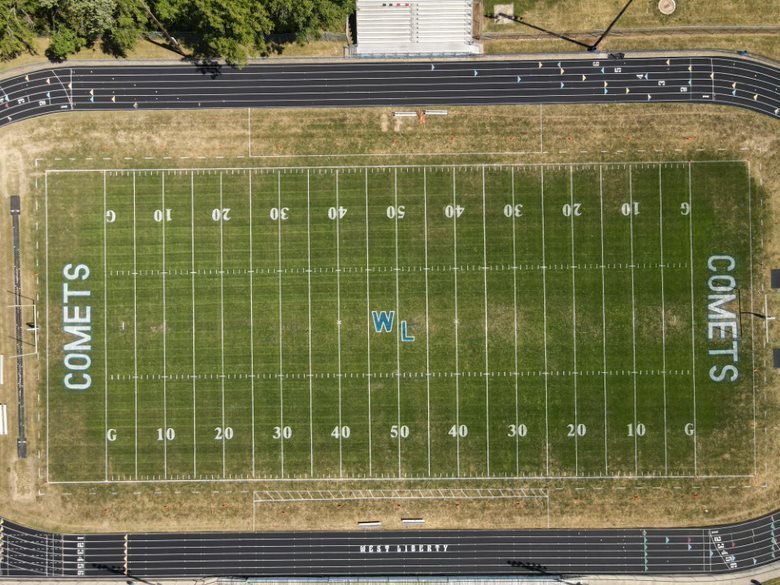 SWEEP! 25-11 Comets. Remain unbeaten on the season. Varsity at Williamsburg tournament Saturday.

Comets continue to roll. 25-13 2nd set. Set 3 in 3 minutes.

All Comets in 1st set, 25-13. 2nd set coming up. Great atmosphere tonight. Thank you students.

Comets take set 1 in JV contest 25-16. This is best 2 out of 3. Reminder, we will recognize our 6 volleyball seniors after the JV match. Plenty of good seats still available.

Listen in as Class 3A top ten West Liberty volleyball plays host to Mid-Prairie in their home opener. It's senior night! Cometcast has you covered!
http://www.thecometcast.com/

SCHEDULE CHANGE. Tomorrow night's JV football game has been moved to Monday night (Sept. 14) at 6:00. We will play a varsity game only tomorrow night against Maquoketa starting at 7:00.