Stay up to date on news from Superintendent Kruger, capital projects, accolades, and upcoming events across the district with the WLCSD Monthly Newsletter! September's newsletter is linked below, check it out!
https://www.smore.com/41ymt

Come to the High School Commons for a delicious Taco Dinner on Thursday, September 28th starting at 5:00 pm, all proceeds go to West Liberty After Prom! Stay for the Volleyball game as the Comets host Wilton!
West Liberty! Say hello to your 2023 Homecoming Court! Come out to Memorial Field on Wednesday at approximately 6:30pm for a pep rally and the coronation...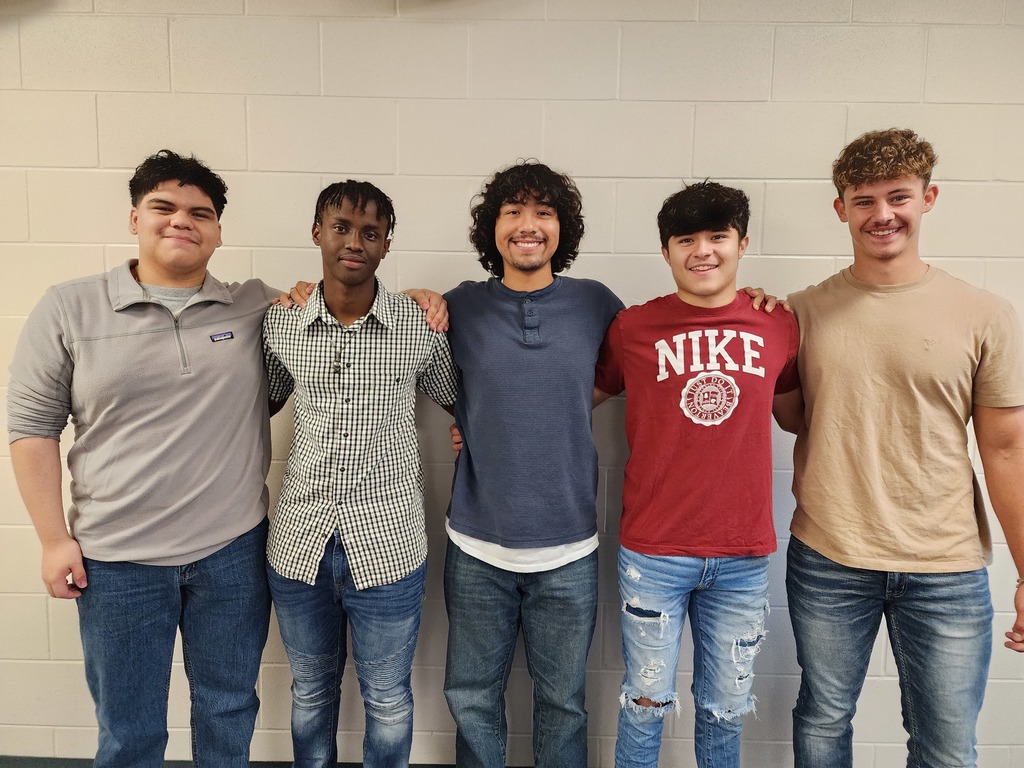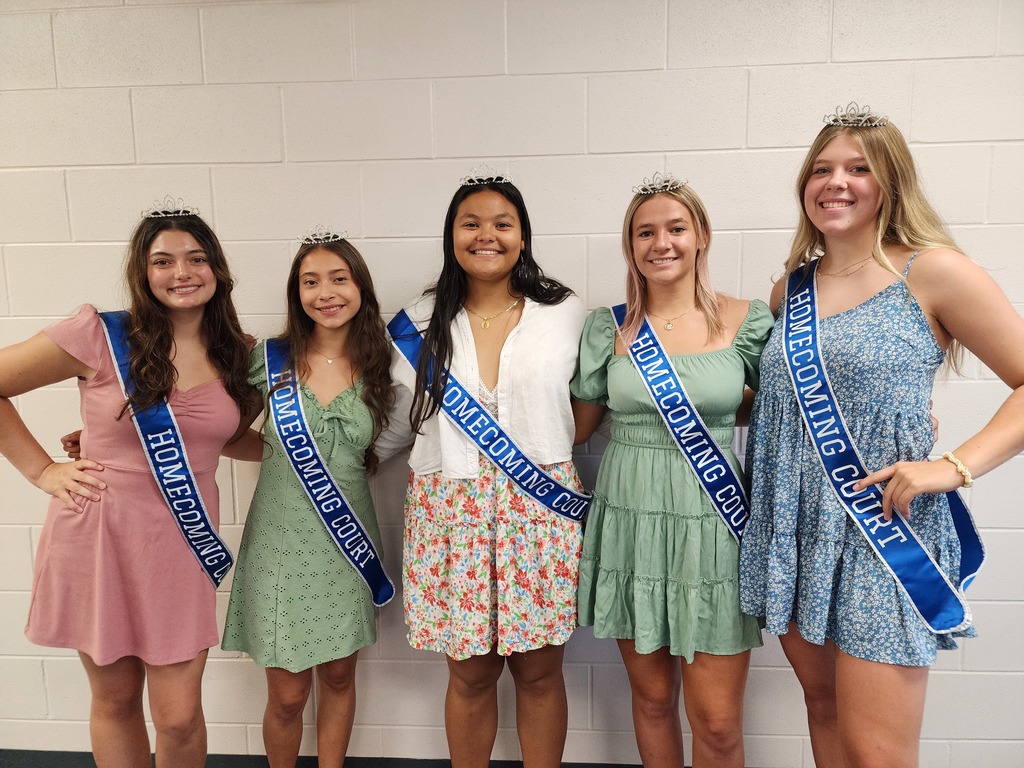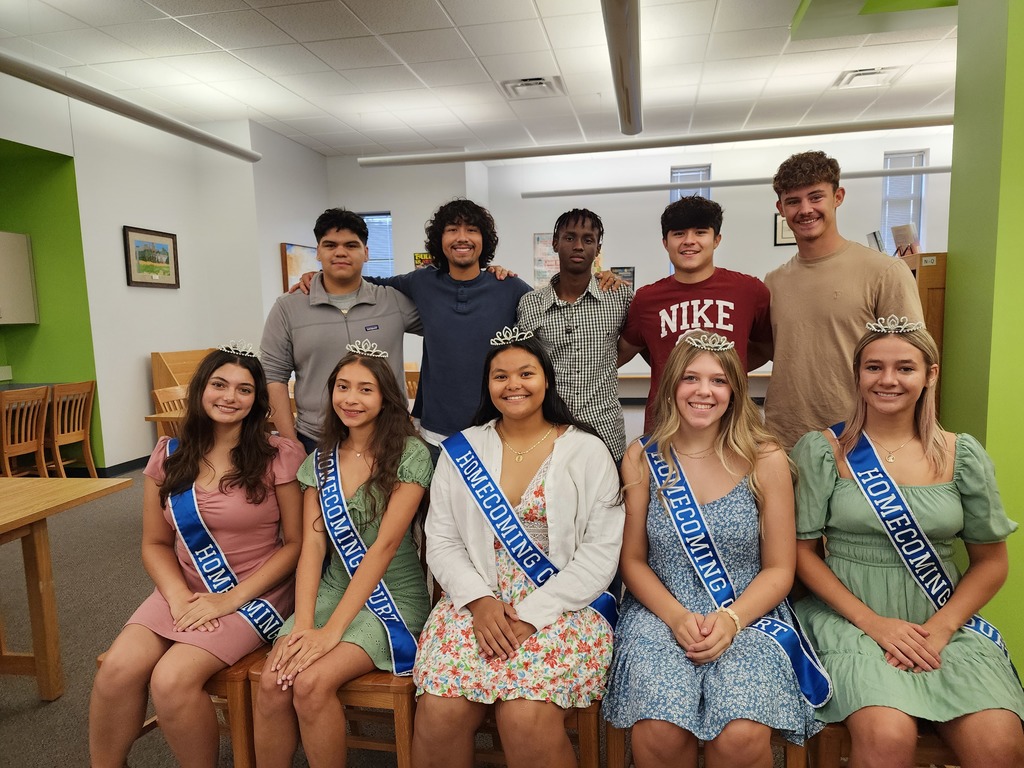 West Liberty's "Student Artist Spotlight" is back! Tune in each week to check out the works of art Comets are creating. This weeks artist is junior Daisy Kivi!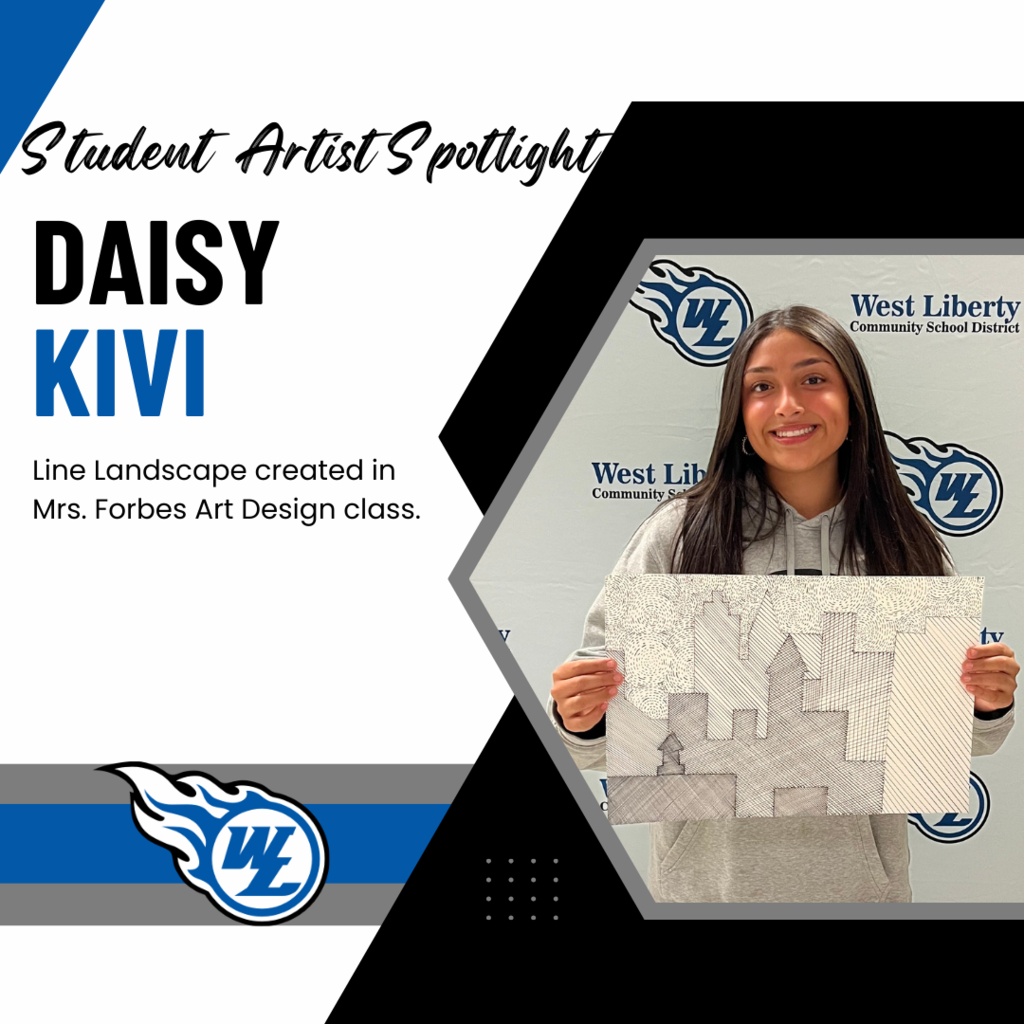 The middle school welcomes Mr. Schultz!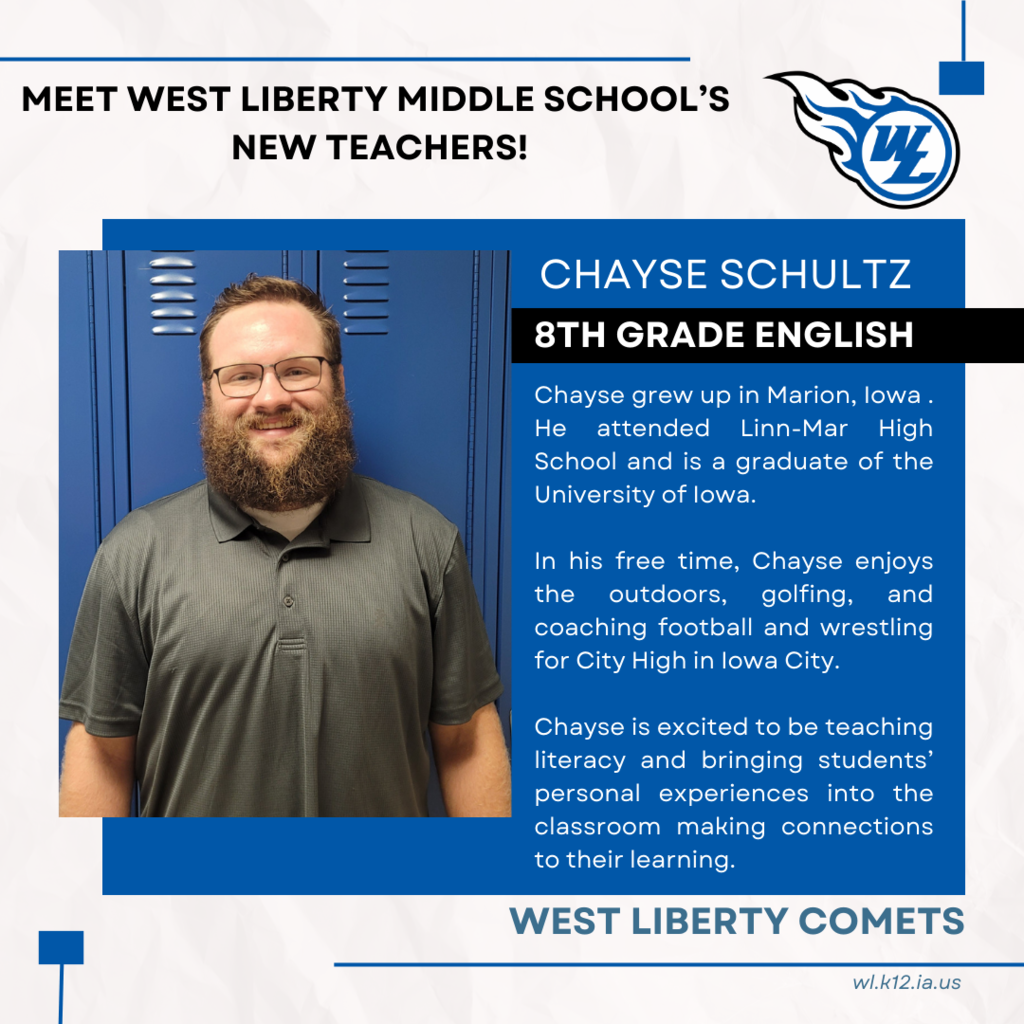 Middle School Homecoming Spirit Days!!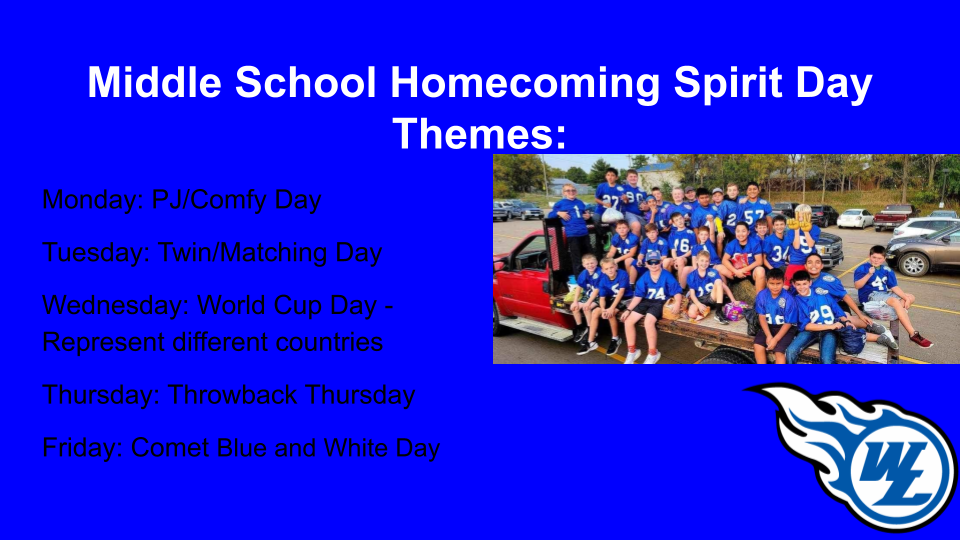 Meet our new 4th grade English only teacher!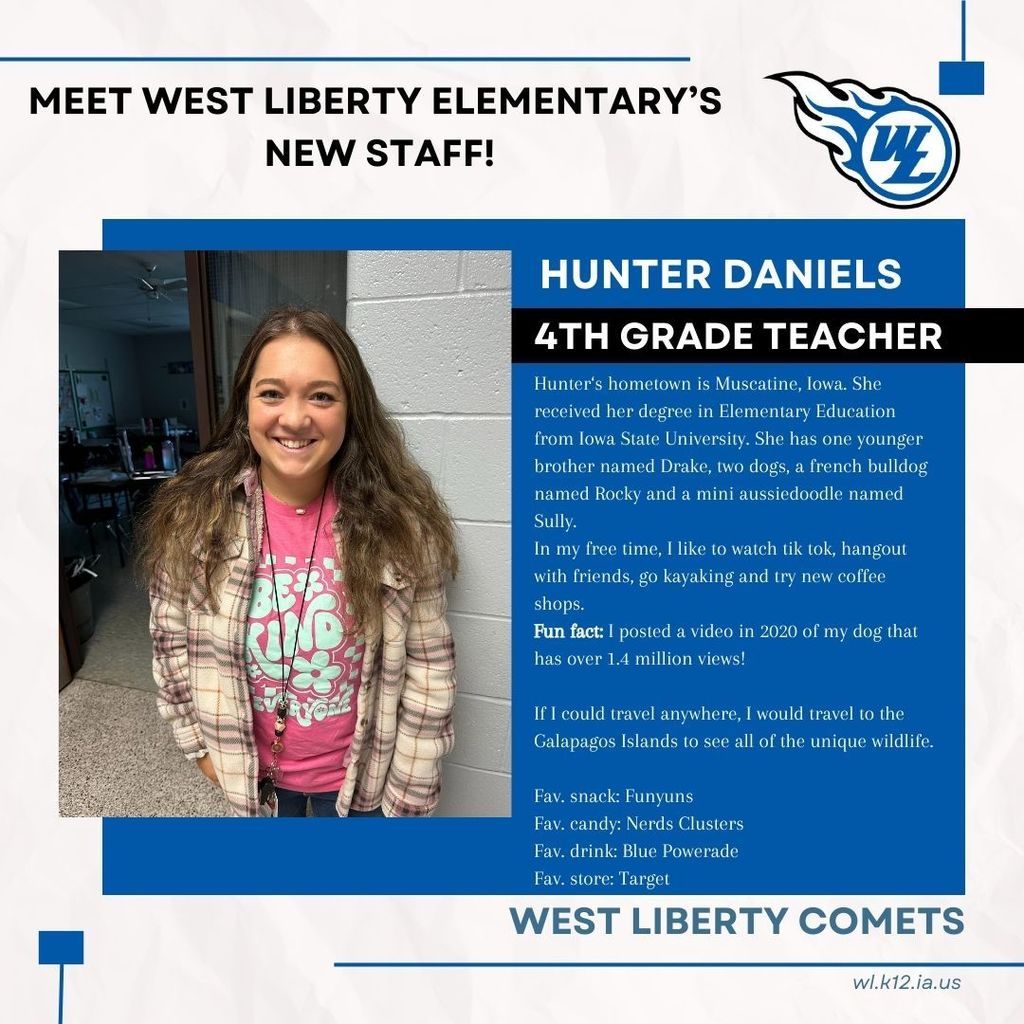 Meet our new Special Education teacher!

Meet one of our ELL teachers!

Principal Arthur-Miller attended the Iowa Association for Career and Technical Education (ACTE) luncheon yesterday. She is a finalist for the National Administrator of the Year and we are still waiting to hear the results. Thank you Principal Arthur-Miller for always supporting your students and participation in Agricultural Education/FFA, Family Consumer Science/FCCLA, and Business/FBLA!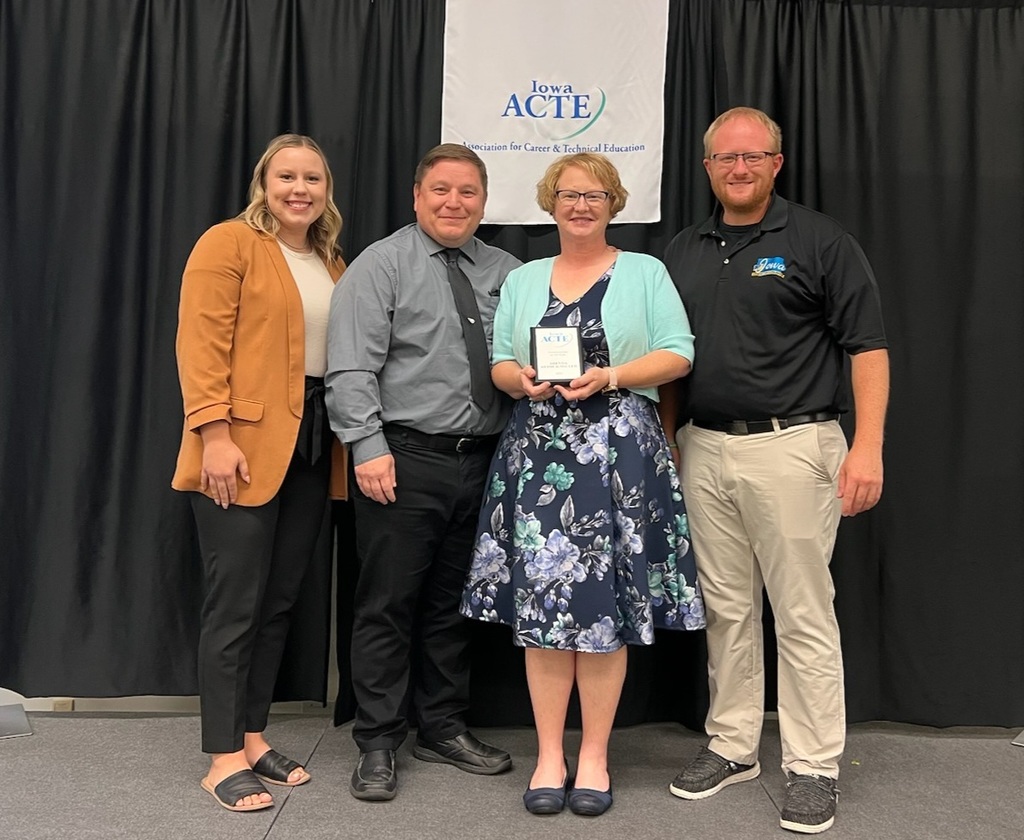 First graders have been practicing building, writing, and reading words. Looks like fun!

Meet one of our school counselors at the Elementary!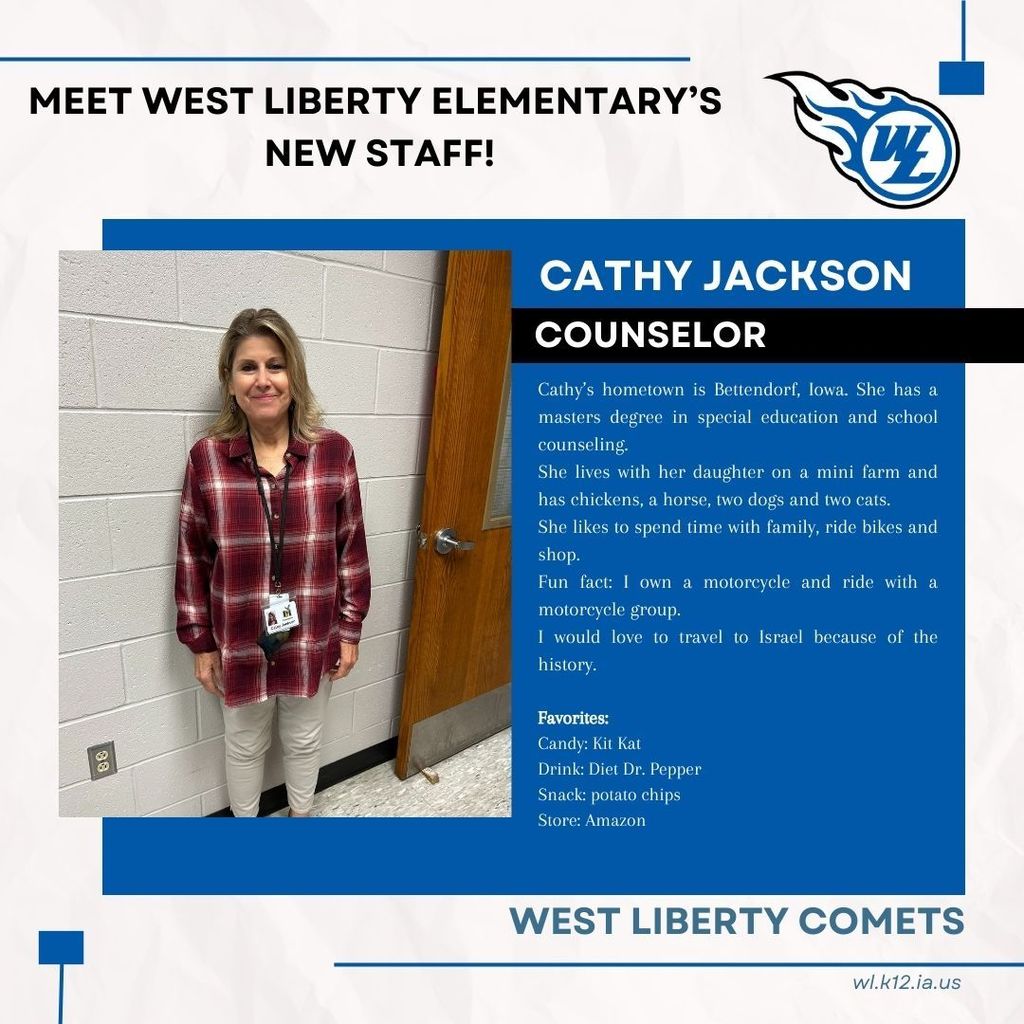 8th boys football win over Tipton with last minute pick 6! 7th boys tie 20-20. Way to go Comets!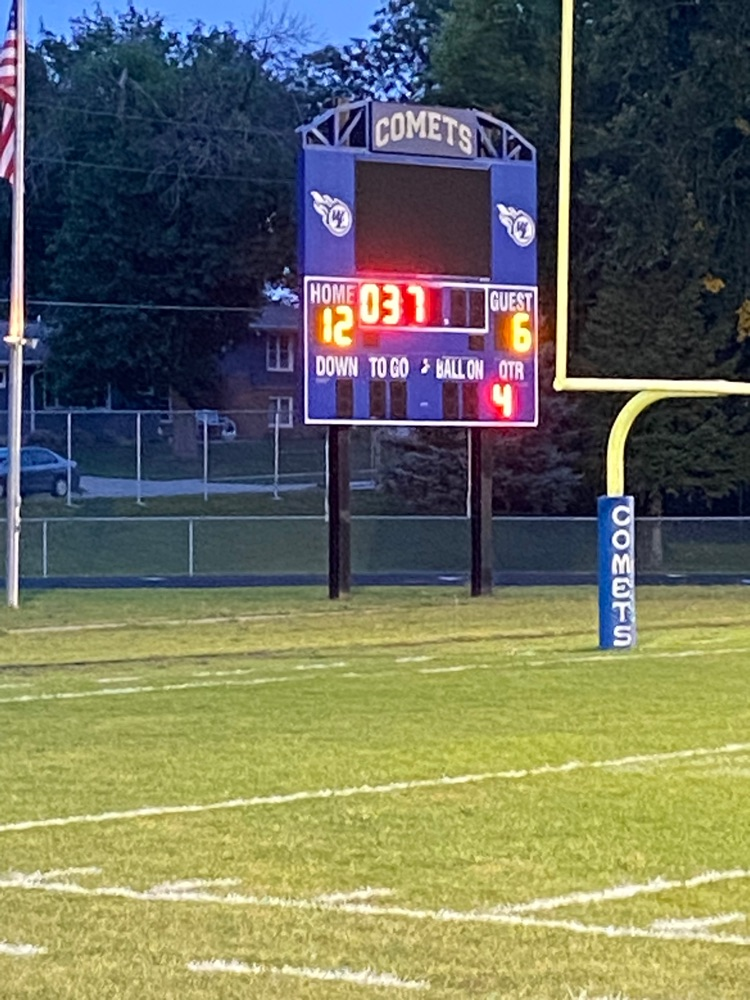 4th graders are studying Isopods in Science and making observations about their preferred environment.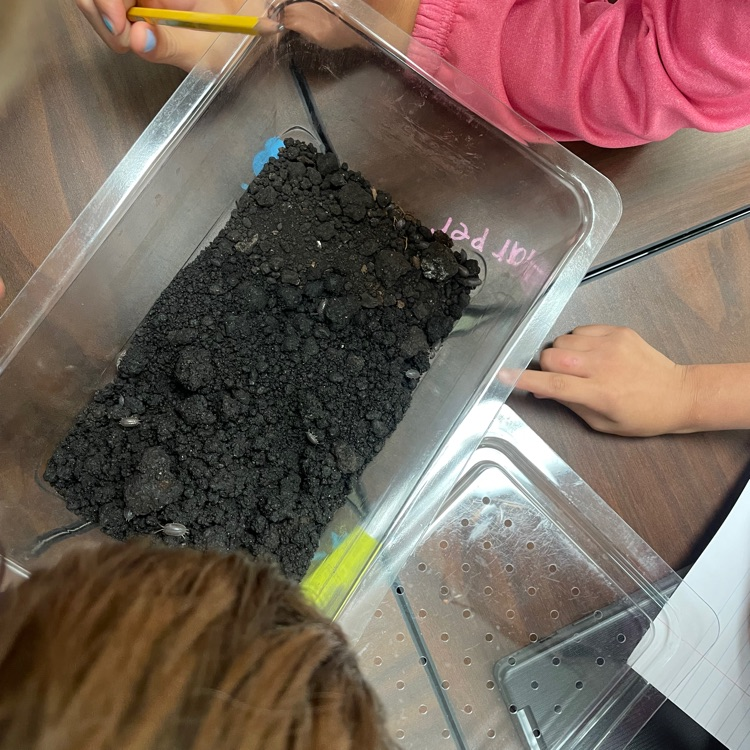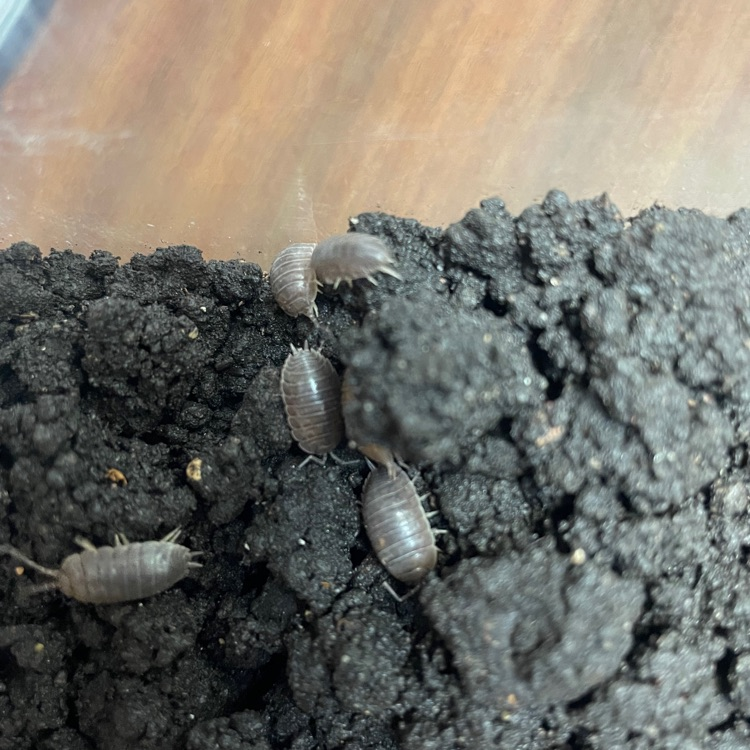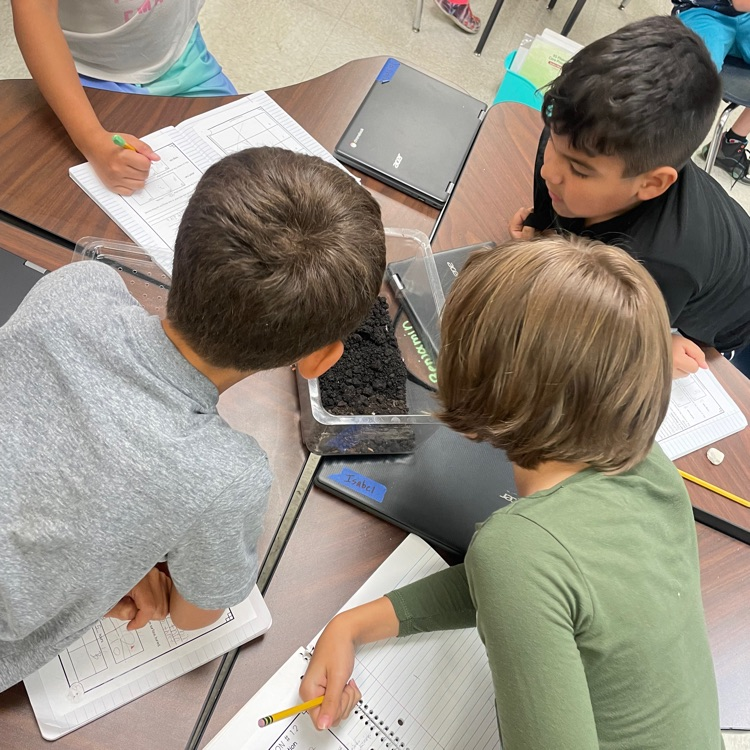 Meet one of our Elementary school counselors!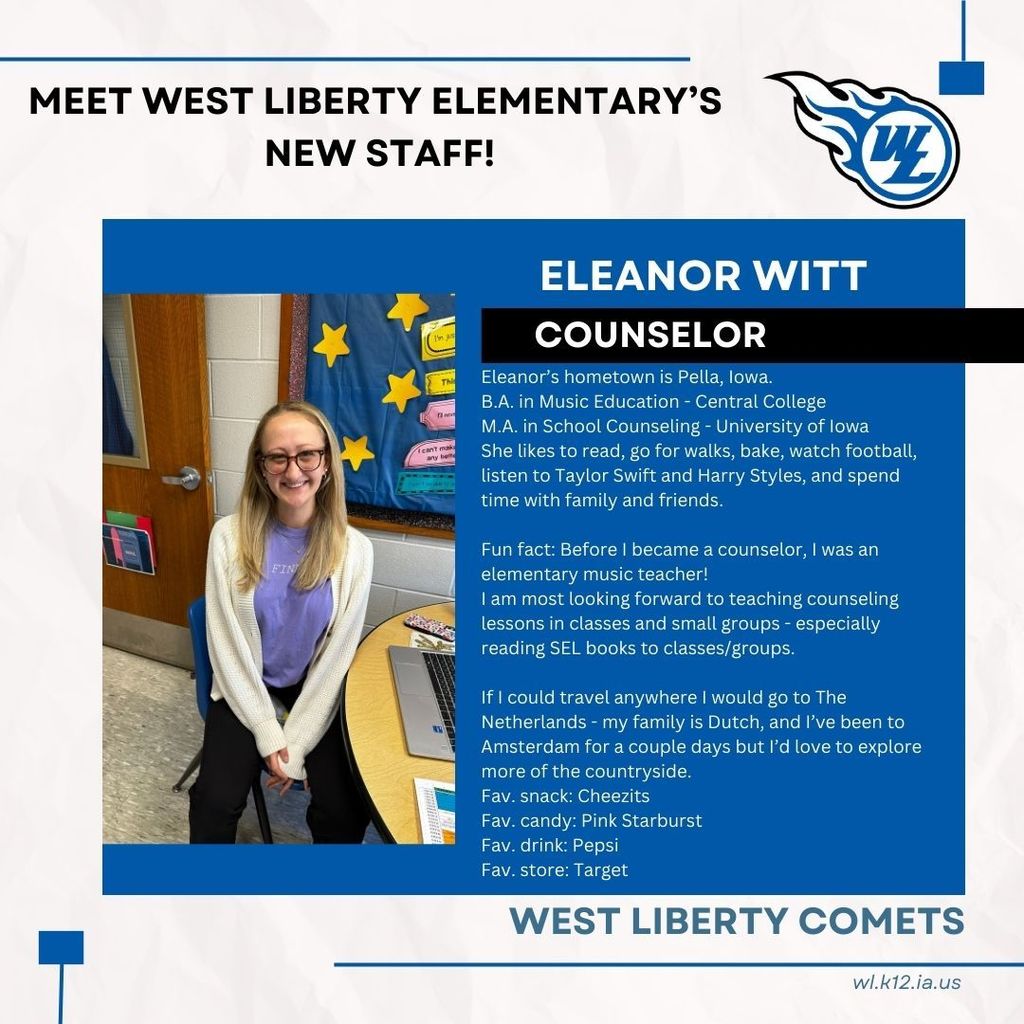 First graders at Celebrity Story time at the public library today!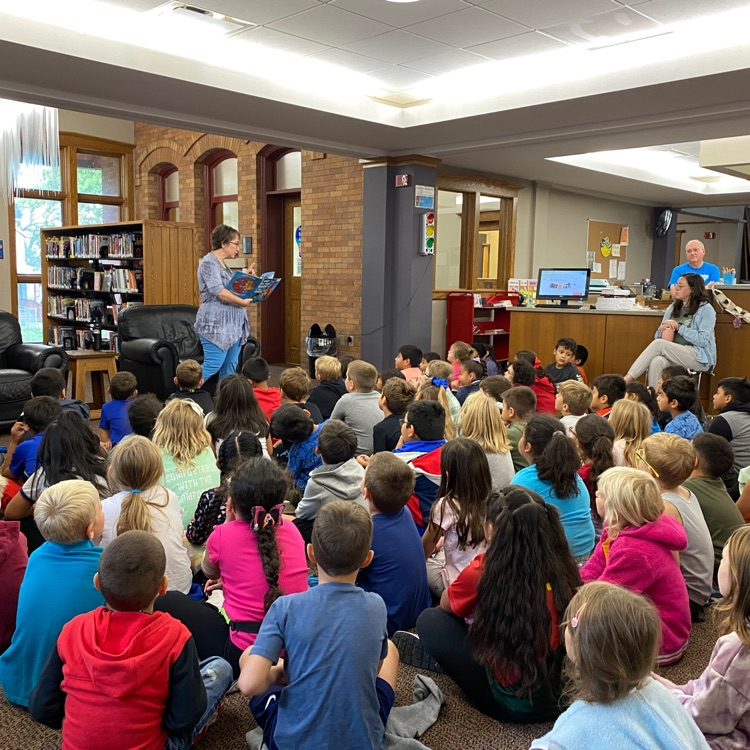 Introducing the NEW wrap! This item is being provided to Middle and High School students as one of the alternative choices for lunch if they don't want the hot lunch choice. Middle school students positively LOVE them!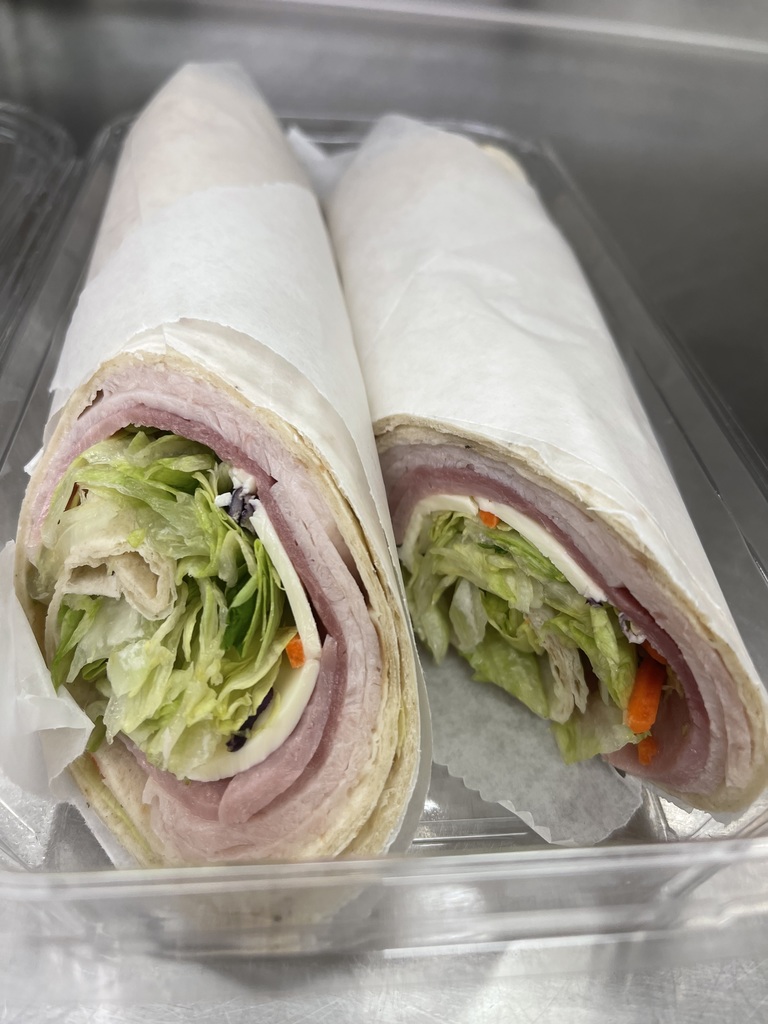 Comets! The 2024 Senior Class nominated the following individuals for the Homecoming Court. Congratulations to all on representing your class! #WLHS #homecoming
7th grade World Culture Students played Mexican games today to start our celebration for Hispanic Heritage Month! Students enjoyed playing "Toma Todo", "Lotería", & "El Balero".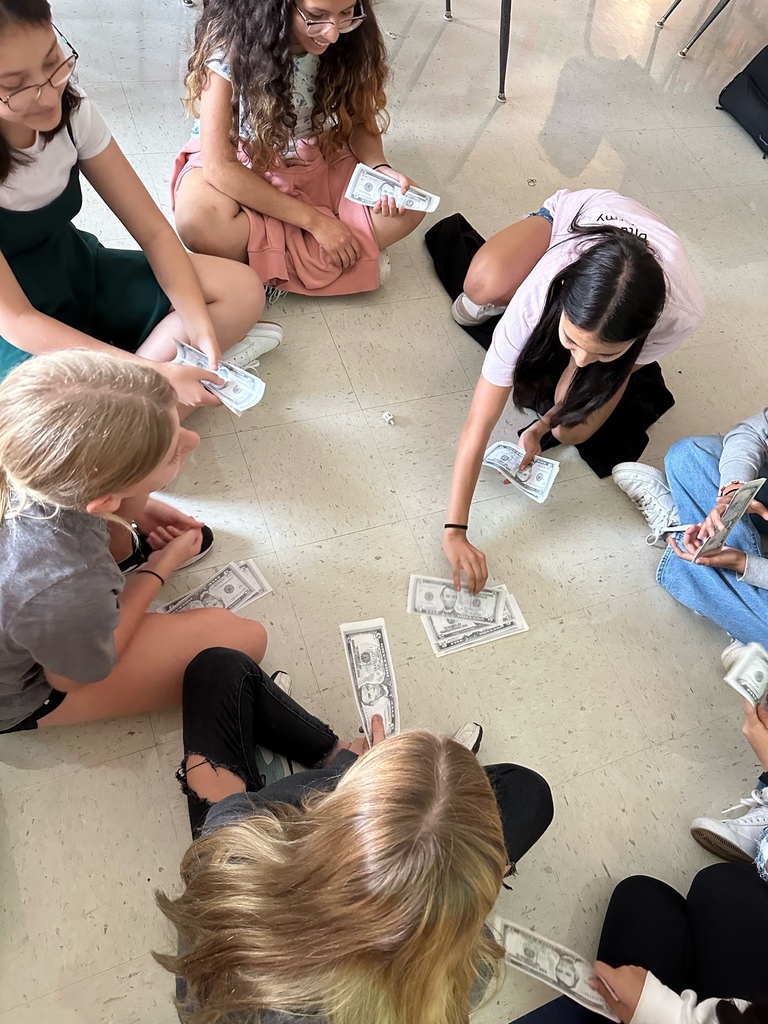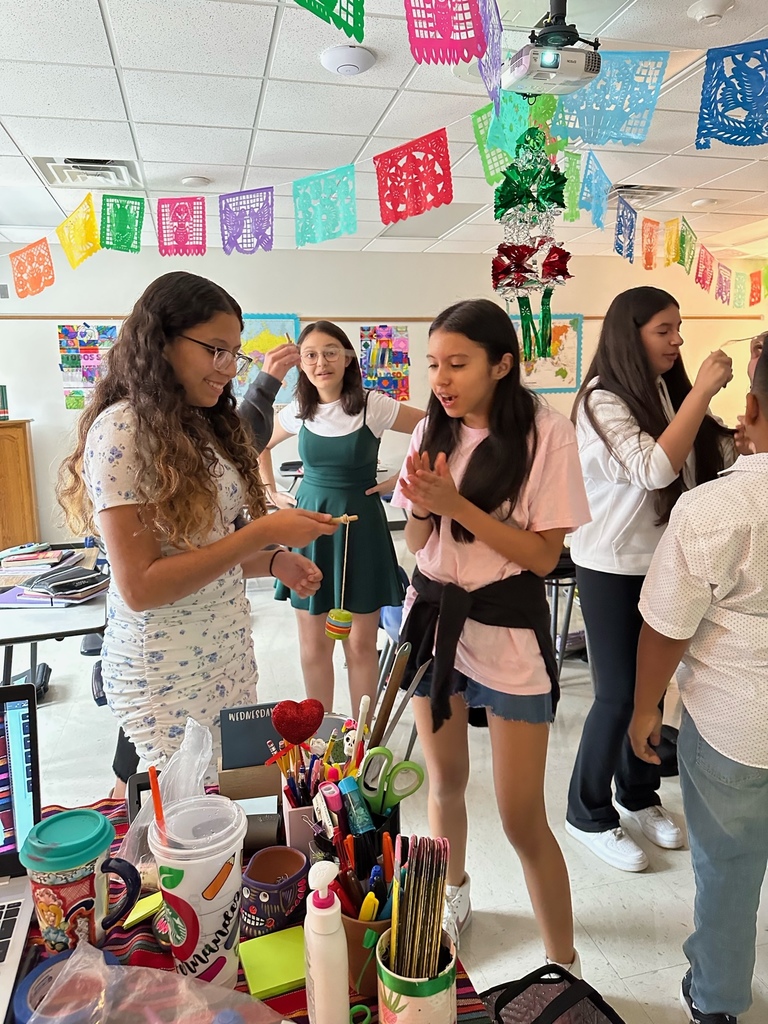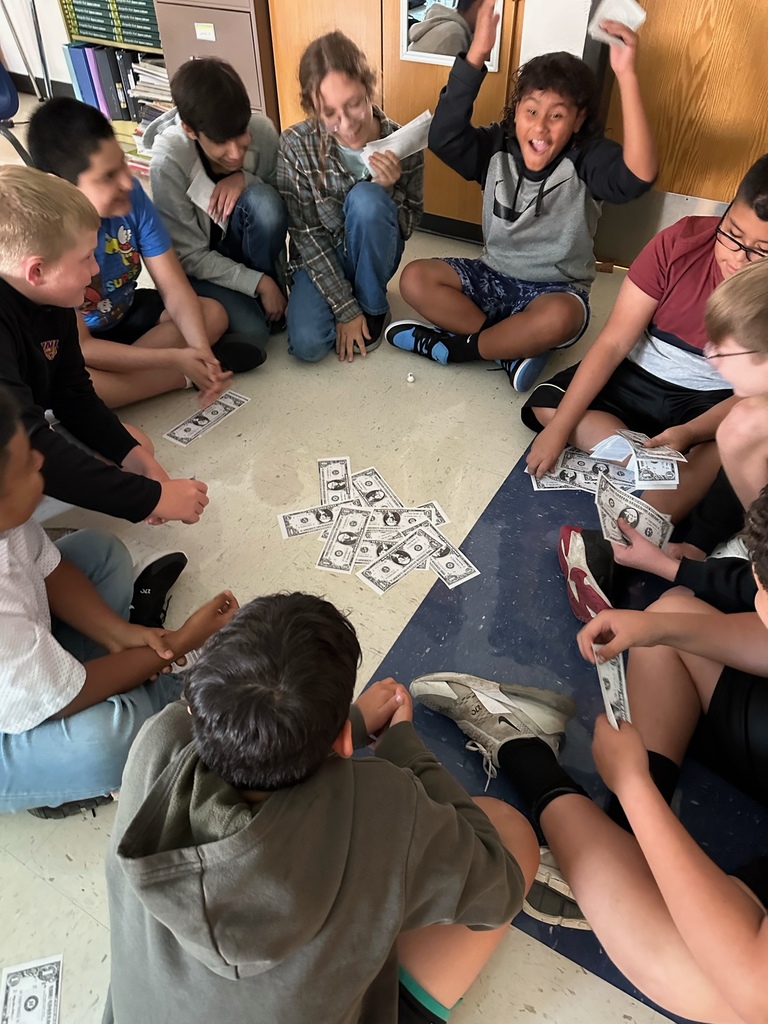 Fifth graders working together reviewing place value using "a bag of candy".