Two more kindergarten classes got to explore our community on Friday. Ms. Salemink's and Ms Herman's class walked to the post office to mail our letters. We cannot wait for our friends and family to write us back! We saw lots of community places and loved seeing community helpers along our walk! Officer Kim stopped traffic so we could safely cross the street, we also saw transporters, construction workers, mail carriers, and a librarian. We loved seeing all the places that we have been reading about in books- the dentist office, the library, the movie theater, restraints, schools, the grocery story, the bakery, and the list could keep going!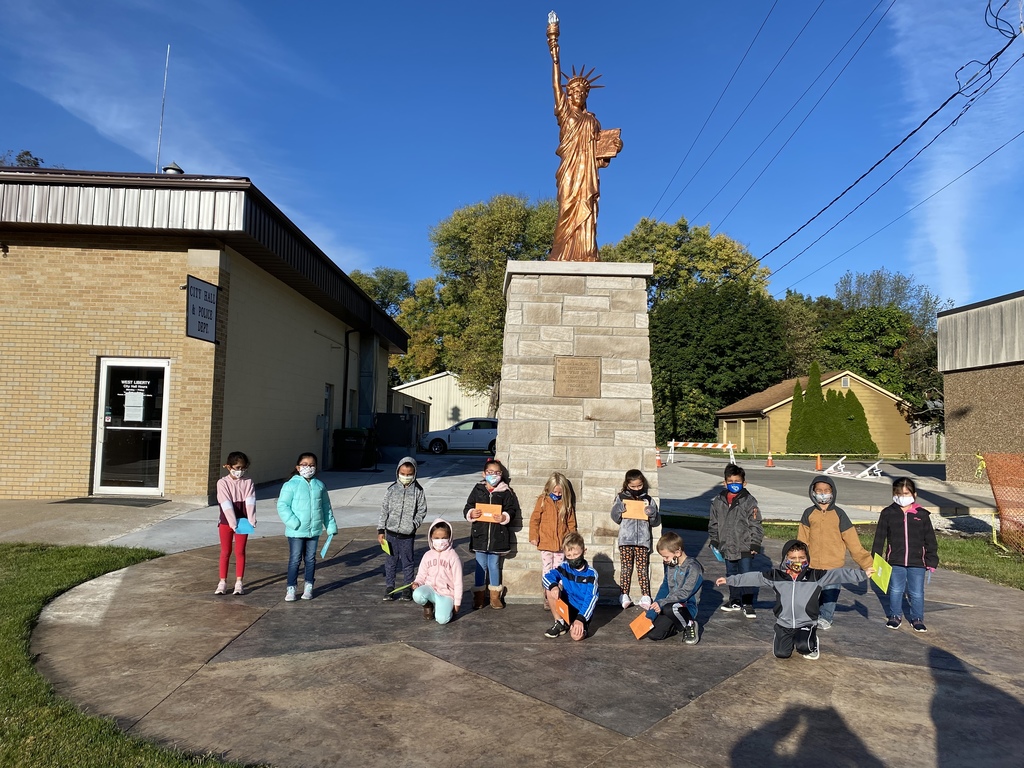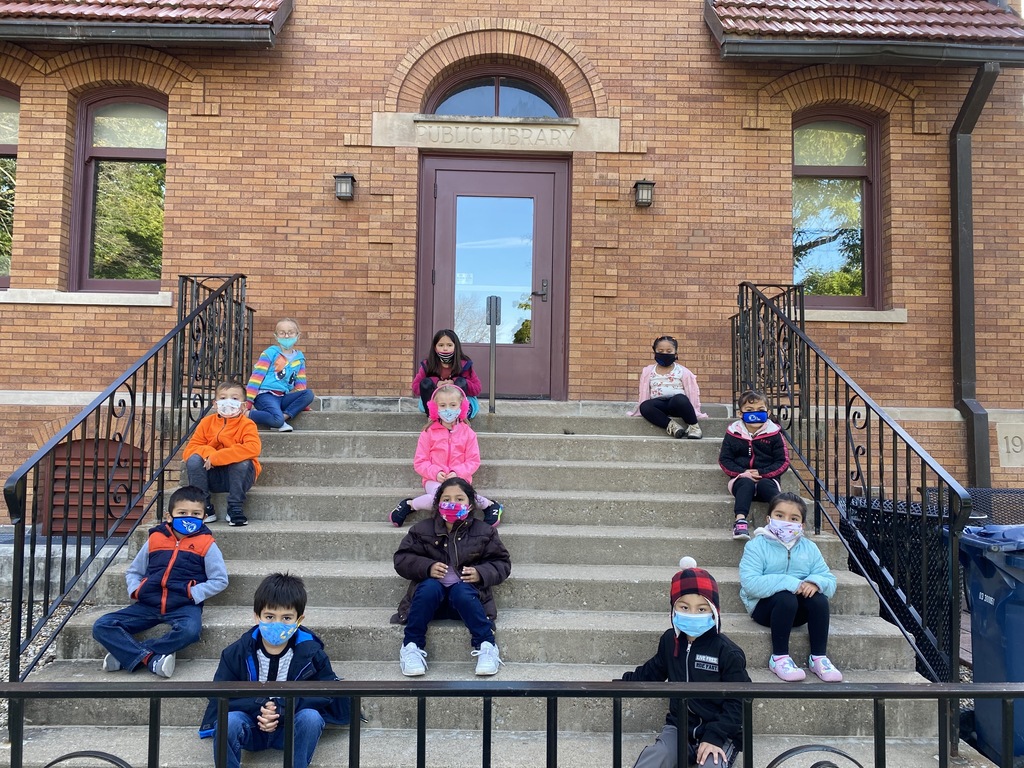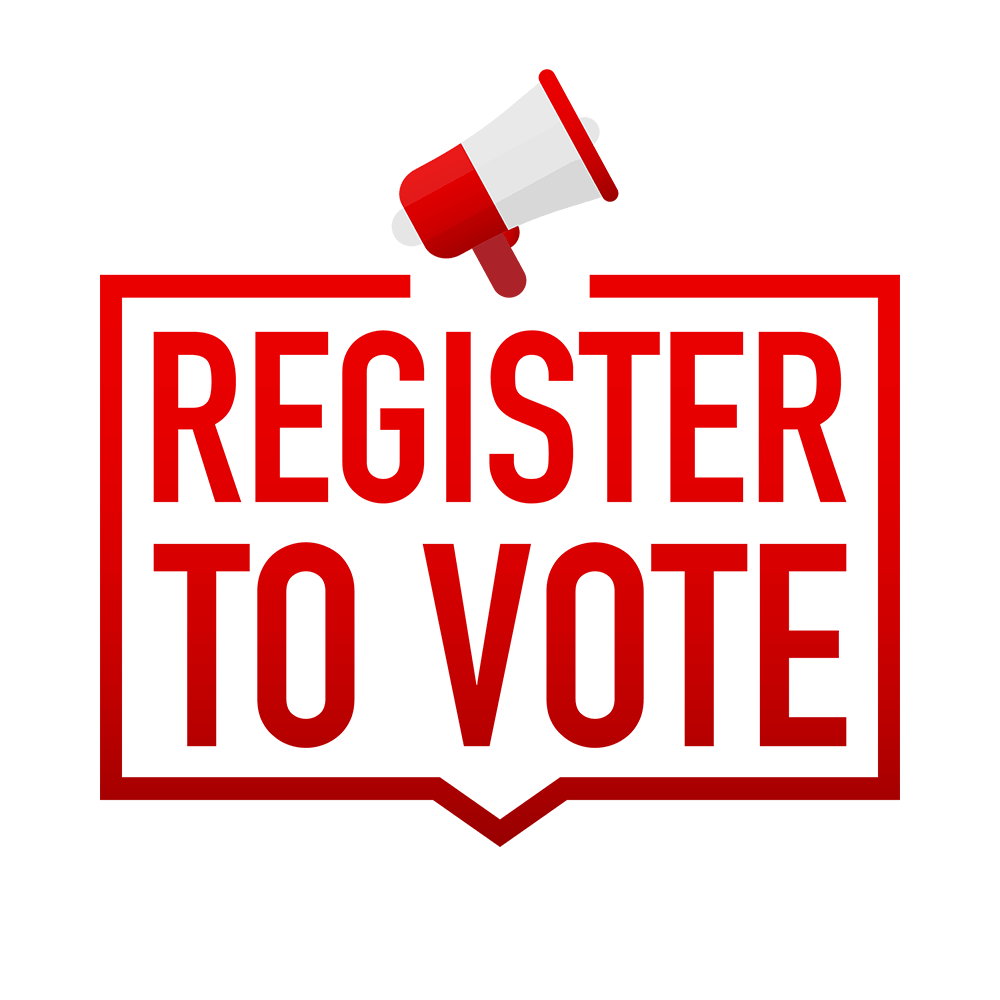 Here are the themes for High School Spirit Week starting Oct, 5. Dress up and join the fun!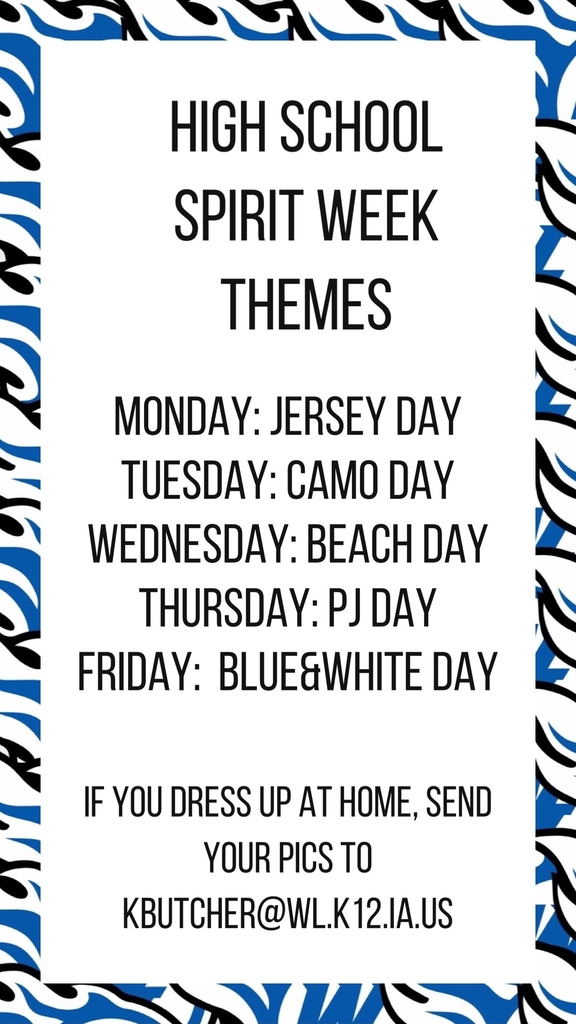 Good luck to our varsity volleyball team as they travel to the Western Dubuque Tournament today. #GoComets

We have added a Fresh/Soph FOOTBALL game next Thursday, October 8 vs. Anamosa. Kickoff is at 6:30 at Memorial Field.

There will be a School Board Meeting on Monday, October 5, 2020. The meeting will be broadcast live on the District Facebook page starting at 6:00 pm. If you wish to participate in the Communication and Visitors Open forum at the beginning of the meeting call 1-312-626-6799; Meeting ID: 864 1017 7469; Passcode: 178249 to speak. Please see the link below to view the agenda for the meeting.
https://drive.google.com/file/d/1QjnnLzZaGfUh-0LX-w_Sfigs9FzGlLgG/view?usp=sharing

Congratulations!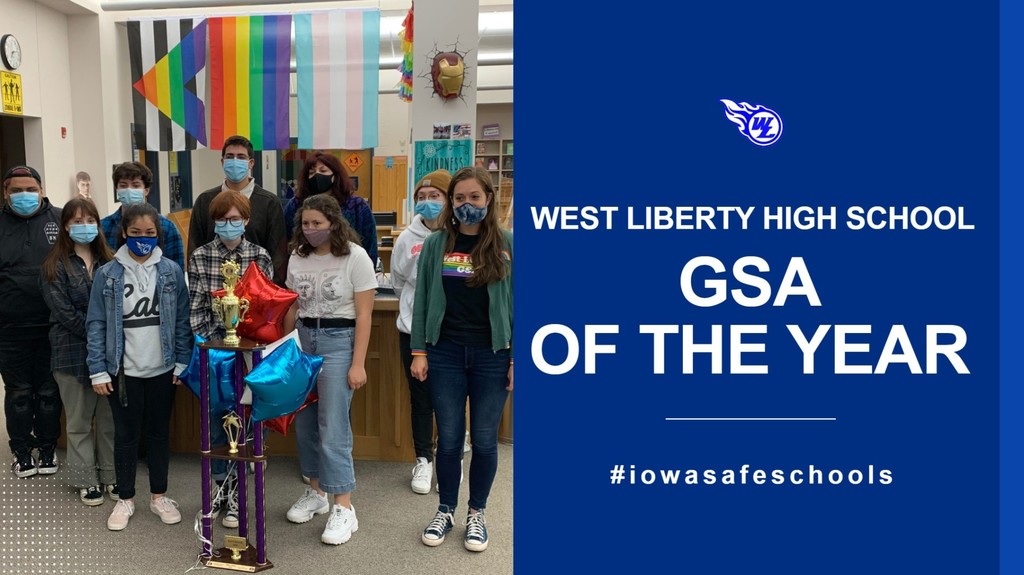 Class 3A #6 @ Class 2A #2 #wearamask #cheerloud #GoComets @WestLibAthletic @IGHSAU @jtlinder

James Norris, Ms. Katlyn Clark, and C Blick accepting the Iowa Safe Schools GSA of the Year award. #wewillneedabiggertrophycase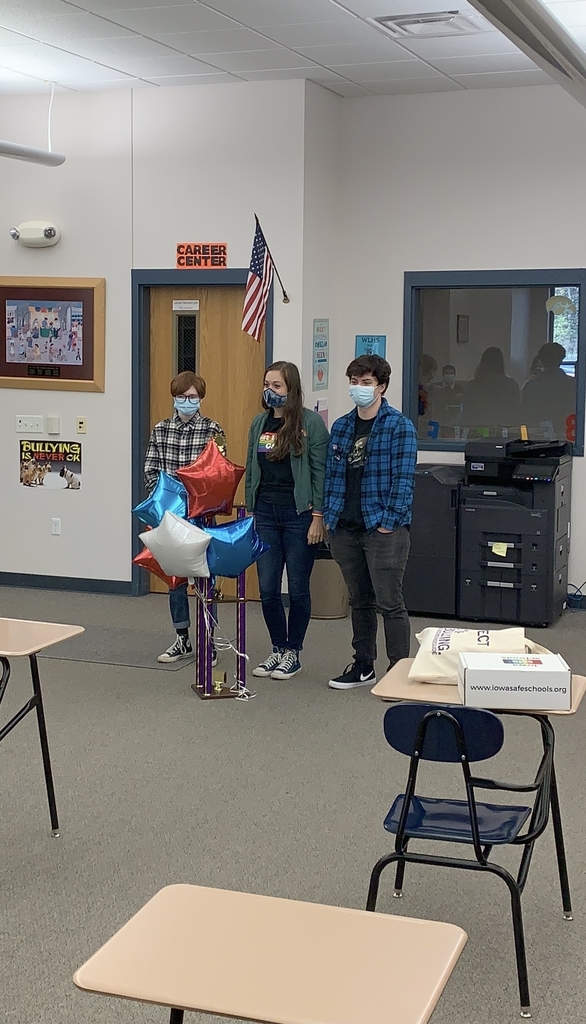 Congratulations to the Iowa Safe Schools GSA of the Year! More West Liberty students doing great work.


Volleyball @ Wilton (tomorrow) update - Wilton will no longer be limiting attendance for tomorrow night's Top-10 volleyball match. Drive careful, wear a mask, social distance from others, and cheer as loud as you can for your Class 3A #6 Comets!

Welcome to the 1,000 kills club Martha and Macy. Congratulations!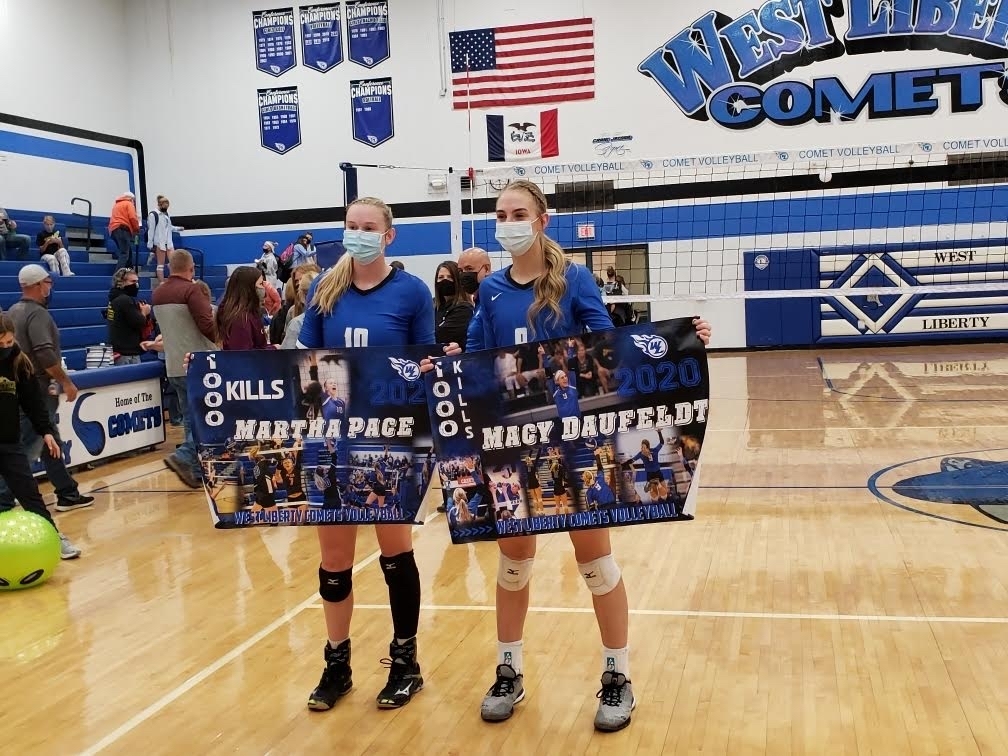 25-8 Comets. Sweep!

Timeout Comets in 3rd set, up 22-7. Congratulations to junior Macy Daufeldt on her 1,000 career kill. Way to go Macy! #GoComets

Set 2 all Comets again, 25-11.

All Comets in first set, 25-11.

Timeout Comets in set 1. Up 7-0. Senior Martha Pace with her 1,000 career kill. Congratulations, Martha on your amazing accomplishment. #1000kills #ighsau

12 minutes from first serve - Durant @ West Liberty Volleyball. If you are thinking about joining us, you will see history tonight... #GoComets

Volleyball Game Day! Durant @ West Liberty 7th and 8th at Elementary School, 4:15 and 5:30 F/S, JV, Varsity at High School, 5:00, 6:00, 7:15 #GoComets #undefeated